THE ROCKY MOUNTAIN CHALLENGE, 6 HOURS, TWO GUIDED SNOWMOBILE TOURS, TWO SPECTACULAR RIDING AREAS, INCLUDES LUNCH & GUIDE GRATUITY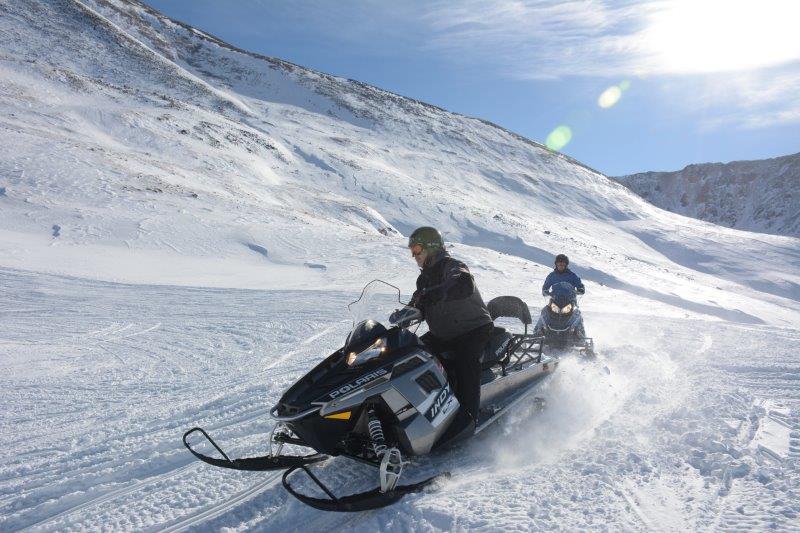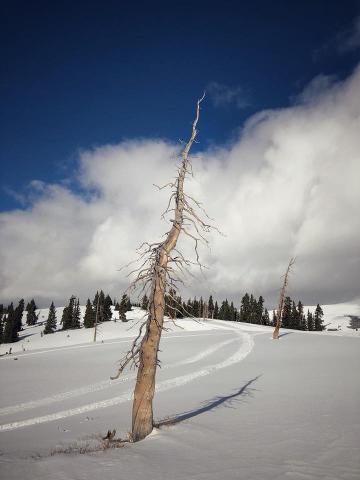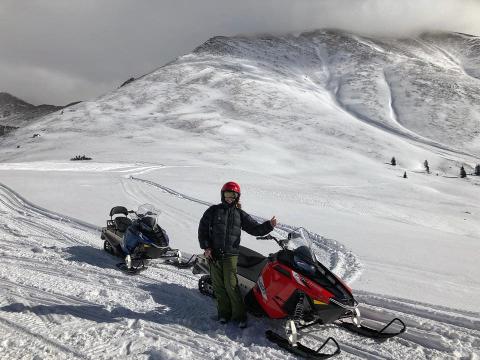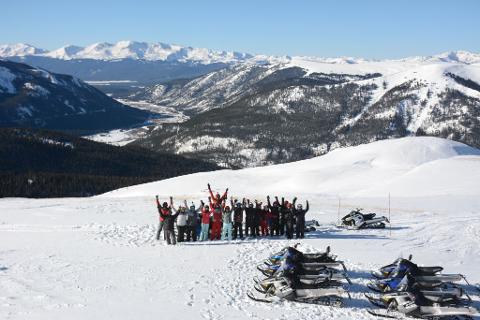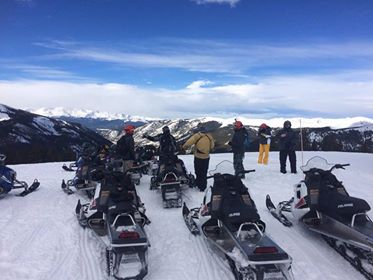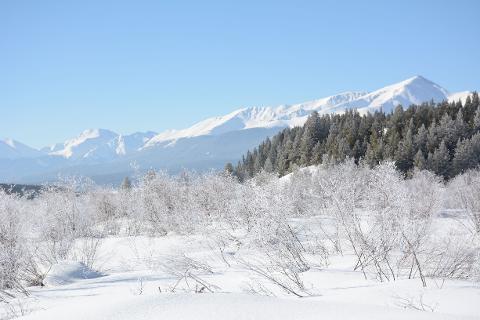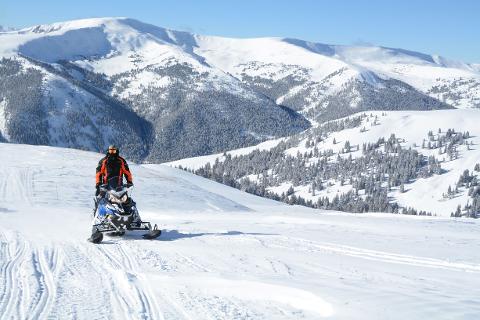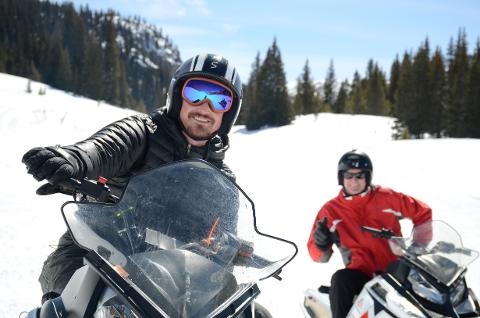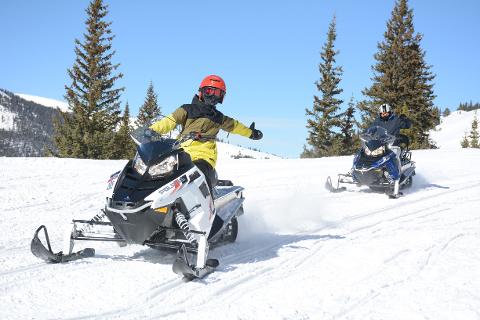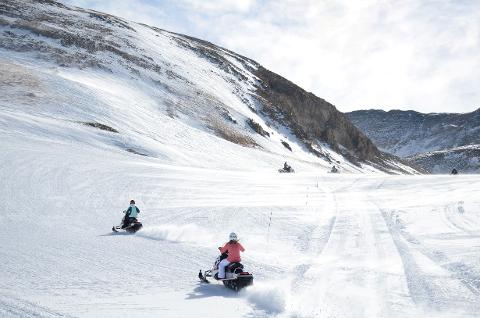 Duración: 6 Horas (aproximadamente)
Ubicación: Leadville , CO
Código de producto: PK9B6Q
The ROCKY MOUNTAIN CHALLENGE may very well be your best day in the Colorado High Country. RIDE AT THE TOP OF THE WORLD AT ALTITUDES UP TO 12,500' HIGH ON THE CONTINENTAL DIVIDE.
Our BASE CAMP is located at 6492 Highway 91, 13 miles south of Copper Mountain from Exit 195 on Interstate 70, approximately 45 minutes from all major ski areas and resorts. We are 7 miles north of the town of Leadville, and 2-1/2 hours from the Denver Metro Area. ARRIVE AT 8:30 a.m. and meet your guides in our Check-In Facility. There is plenty of room for parking. Our Private Property in this area is made up of old mining claims comprising about 2,500 acres and altitudes from 10,000 to 12,800'. We operate Performance and High Adventure Tours in this area and also, Top of the Rockies Zip Line Tours.
Dress warm, ski apparel is appropriate, and help yourself to coveralls and boots - they are complimentary. Please bring gloves, goggles or sunglasses. We will also provide your snowmobile helmets, ski helmets are not appropriate.
After your paperwork is completed and you are all geared up, guides will shuttle you about 10 minutes away to our satellite base at Turquoise Lake for your first ride. In the summer, the Turquoise Lake Recreation area is enjoyed by campers, boating, fishing and hiking but in winter the county road and all trails are blocked off to cars and other traffic and the area is restricted to winter activities. We ride at Turquoise under Special Use Permit from the U.S. Forest Service. There are more than 25 miles of groomed trails including a 15 mile loop that climbs up from 10,000' to about 11,300'. We also ride in the meadows, past Campgrounds like The Baby Doe, and on private areas like Rancho Escondido. Our fleet of Polaris 550s and four-stroke Ski Doo's (G.T.Le 900s) is ready to take you on a amazing tour of the area after time for practice in some of the meadows. This area provides incredible photo opportunities as Mount Massive and Mount Elbert border the area, their lofty peaks up to 14,000' feet high, just across the lake. This tour is for single riders and the roads and trails will give you the confidence to feel comfortable on the snowmobile and ready for the higher altitudes and steep climbs on the Performance Tour coming next.
After your Turquoise adventure, return to Base Camp with your guide. Relax, warm up - hot chocolate, coffee, water and other beverages are waiting. Stroll around; look up, our magnificent private property is about 2,500 acres and not accessible to the public. There are no crowds, no lines, no hotels or shops. This is the true Colorado back-country. We are nestled on the slopes of Mount Arkansas, almost fourteen thousand feet high. Now you will be assigned to a frisky Polaris 550 and enjoy practice time in meadows at the lower altitudes. Your Polaris is perfect for climbing the steep winding trails up the mountain, through pine and aspen forests, past old historic gold mining claims, with possibilities of seeing wild life along the way. RIDE to THE TOP OF THE WORLD, explore and play in open snowy bowls and alpine meadows, in the shadow of the GREAT DIVIDE. Experience riding out on the windy tundra, at altitudes up to 12,500'. Follow your guide on his favorite trails and places on this rugged land then return to Base Camp with bragging rights.
The tour price includes a $75.00 gratuity for your guide.