WHITE MOUNTAIN TWO-HOUR HIGH ADVENTURE SNOWMOBILE TOUR, Guide Gratuity of $50 per rider is not included in the tour price.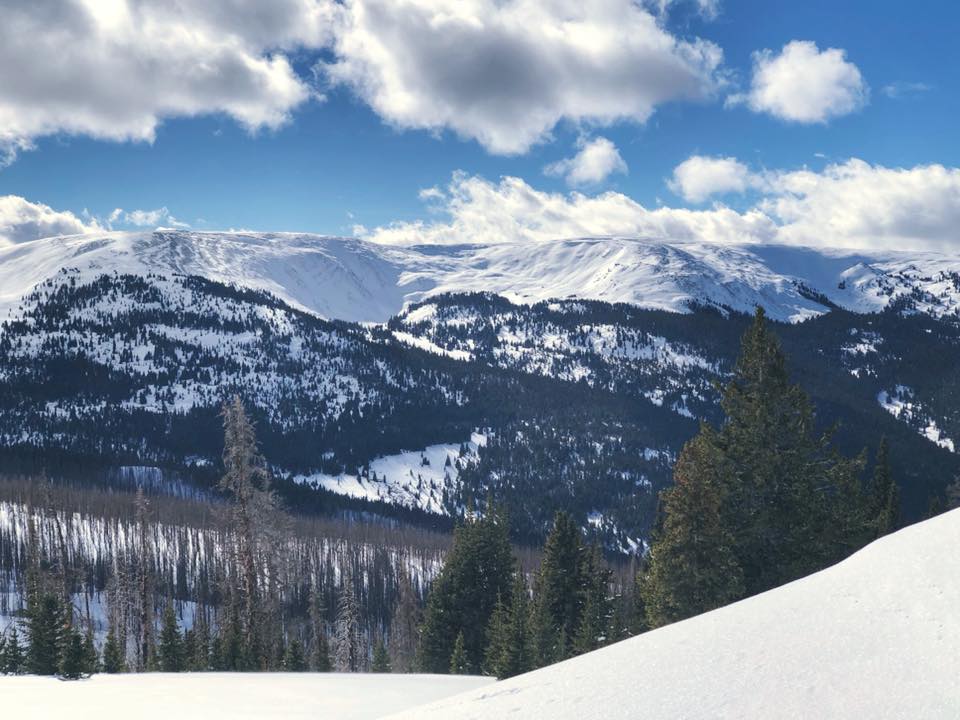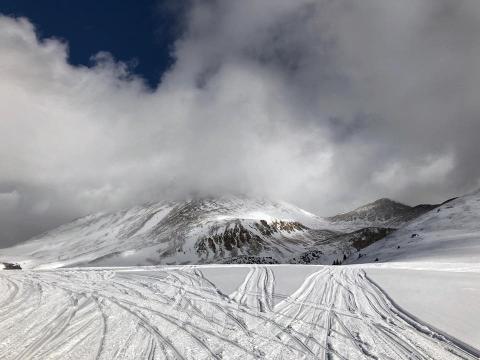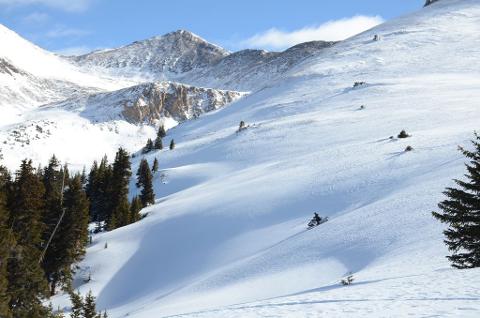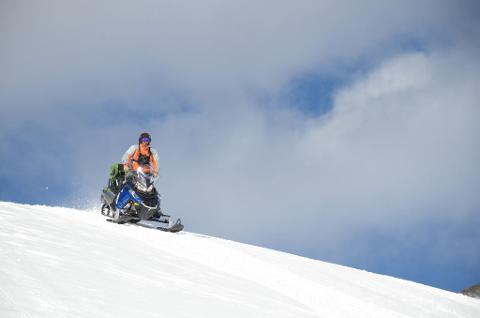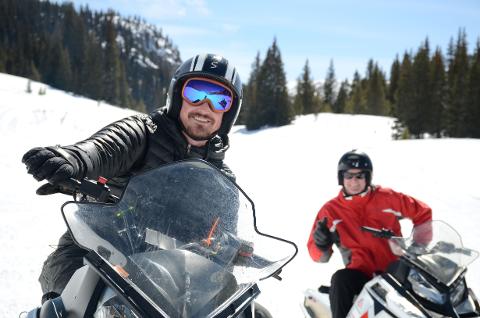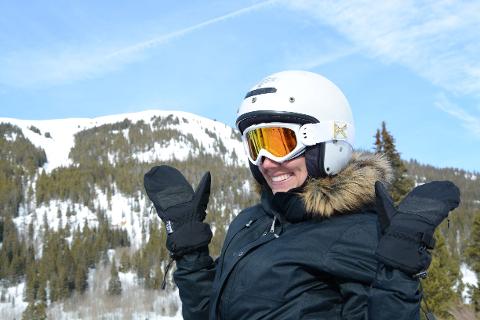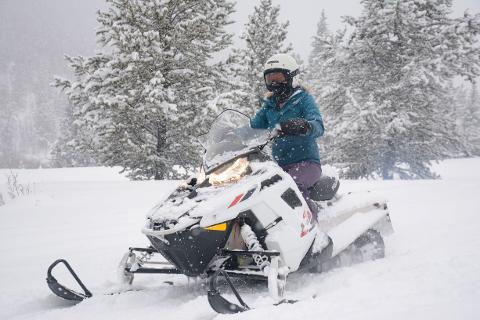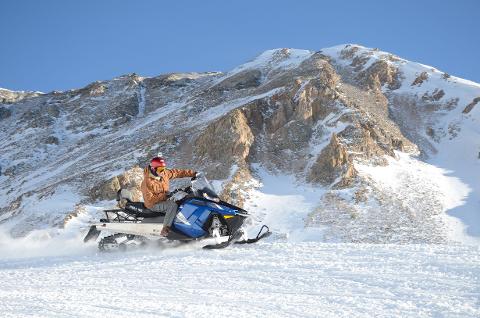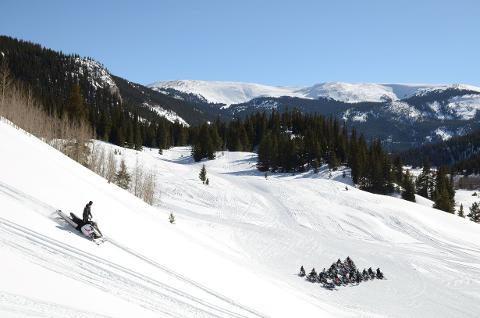 기간: 2 시 (대략)
위치: Leadville , CO
상품 코드: PUWJNZ
Experience our amazing PRIVATE PARADISE 14 miles south of Copper Mountain, just north of the old mining town of Leadville, Colorado. No passengers are allowed on this tour. Get used to your Polaris 550 while riding the meadows near the base camp then follow steep trails up through the forest to remote areas far from the crowds. Riders will enjoy thrilling sport riding on the windswept alpine tundra high on the Continental Divide then play in powder filled bowls high above tree line at the Top of the World. Enjoy 350 degree panoramic views of the tallest mountains in North America. Our guides love to ride so get ready for your best day in Colorado.
There is a set gratuity on this tour. The groups are very small and only our most experienced guides are assigned. The gratuity on this tour is $50.00 for each participant, paid to the guide after the tour.
Dress warm, ski apparel is appropriate. We do not provide suits, boots, gloves, or goggles. We provide helmets. Ski helmets are not appropriate for snowmobiling. Anyone arriving without appropriate clothing cannot participate. Neck Gators and scarves are appropriate.
High Adventure Tours, Check in at White
Mountain Tours Base at 6492 Highway 91, Leadville, Co., 80461.
TWO HOUR HIGH ADVENTURE SNOWMOBILE TOUR on
Polaris 550 RMKS
Rate:
$250 Single Rider ONLY
Single
Experienced Riders Only
Guide Gratuity:
The most experienced guides will be assigned to host Private High Adventure
Tours. $50.00 Gratuity is expected and will be added for each rider at
check-out.
Tour Times:
9:00 a.m., 12:00 p.m., 3:00 p.m.
Check in is 30 minutes prior to tour time.
GEAR PROVIDED, Restrictions and things to
consider;
WE DO NOT PROVIDE TRANSPORTATION
FROM ANY LOCATION. BE AWARE THAT CELL PHONE SERVICE IS LIMITED IN OUR AREA. UBER AND LYFT DEPEND ON CELL SERVICE SO YOU MIGHT BE ABLE TO GET THESE COMPANIES TO BRING YOU UP TO BASE, BUT YOU MIGHT BE UNABLE TO REACH AN UBER OR LYFT DRIVER TO COME BACK AND PICK YOU UP. CHECK OUR WEBSITE LINKS FOR OTHER SHUTTLE COMPANIES THAT ARE RECOMMENDED BY OUR CUSTOMERS. YOUR RENTAL CAR SHOULD HAVE SNOW TIRES AND 4-WHEEL DRIVE IS GOOD TO HAVE ALSO.
Helmets are
provided. Ski helmets are not appropriate.
WE DO NOT PROVIDE SUITS, BOOTS OR GOGGLES. Guests must arrive in warm and
appropriate winter clothing including jackets, pants, gloves, scarves, goggles
or sunglasses. Please bring a scarf, facemasks or neck gator. Arrive properly dressed or you will be unable
to participate.
Pregnant ladies cannot participate
A credit card
is required at check-in to be used in the rare event of damage. We accept all
major credit cards.
White Mountain has a 48-hour cancellation policy: A total refund can only be given if we are
notified 48 hours in advance of the tour date.
Refunds will not be given for people who do not show up
on the day of the tour. If 4 people are
booked and only three people come, we will not refund for the "no show
person". ALWAYS CALL TO ADVISE IF SOMEONE IS NOT COMING. OFTEN PEOPLE ARE WAITING FOR SOMEONE TO CANCEL AT THE LAST MINUTE AND THEY ARE CLOSEBY. SO CALL, 970-668-5323 OR 719-486-7354. All reservations must be booked and paid in advance.
*A standard liability waiver must be signed before participating in any
activity.
Detailed driving directions:
White Mountain
Base Camp is located at 6492 Highway 91, Leadville, Colorado 80461. From Interstate 70 take Exit 195, Copper
Mountain/Leadville. Continue south on
Highway 91 for 14 miles to mile marker 7.
Turn left into our driveway where the 100' high tower stands. Flags fly from the tower and on the entrance
road. Check in at the bright red
building.
All riders must complete and sign our standard Liability Waiver before touring.
TOUR TIMES ARE 9:00 - 12:00 AND 3:00 - *Arrivals for all tours is 30 minutes prior to tour time.

*Pregnant women may not snowmobile.
Directions:
Address: 6492 Highway 91, Leadville, Co., 80461. We are not in Leadville. Base Camp is 7 miles North of Leadville on Highway 91.
From Interstate 70 Exit 195 (Copper Mountain/Leadville), continue south on Highway 91. Look for Mile Marker 7 on the left and slow down, blue road signs are on the right, make a left turn into our driveway (well marked with colorful flags). There is a very visible 100' wooden tower in the parking lot. Meet your guides in the red two-story building.
For additional information feel free to visit our website at www.whitemountainsnowmobiletours.com. Call our office 970-668-5323 or 800-247-7238.