WHITE MOUNTAIN 2-HR PROSPECTOR TOUR, CHECK-IN 30 minutes before your tour time AT THE TURQUOISE LAKE RIDING AREA AT 1668 COUNTY ROAD 99, LEADVILLE, CO.80461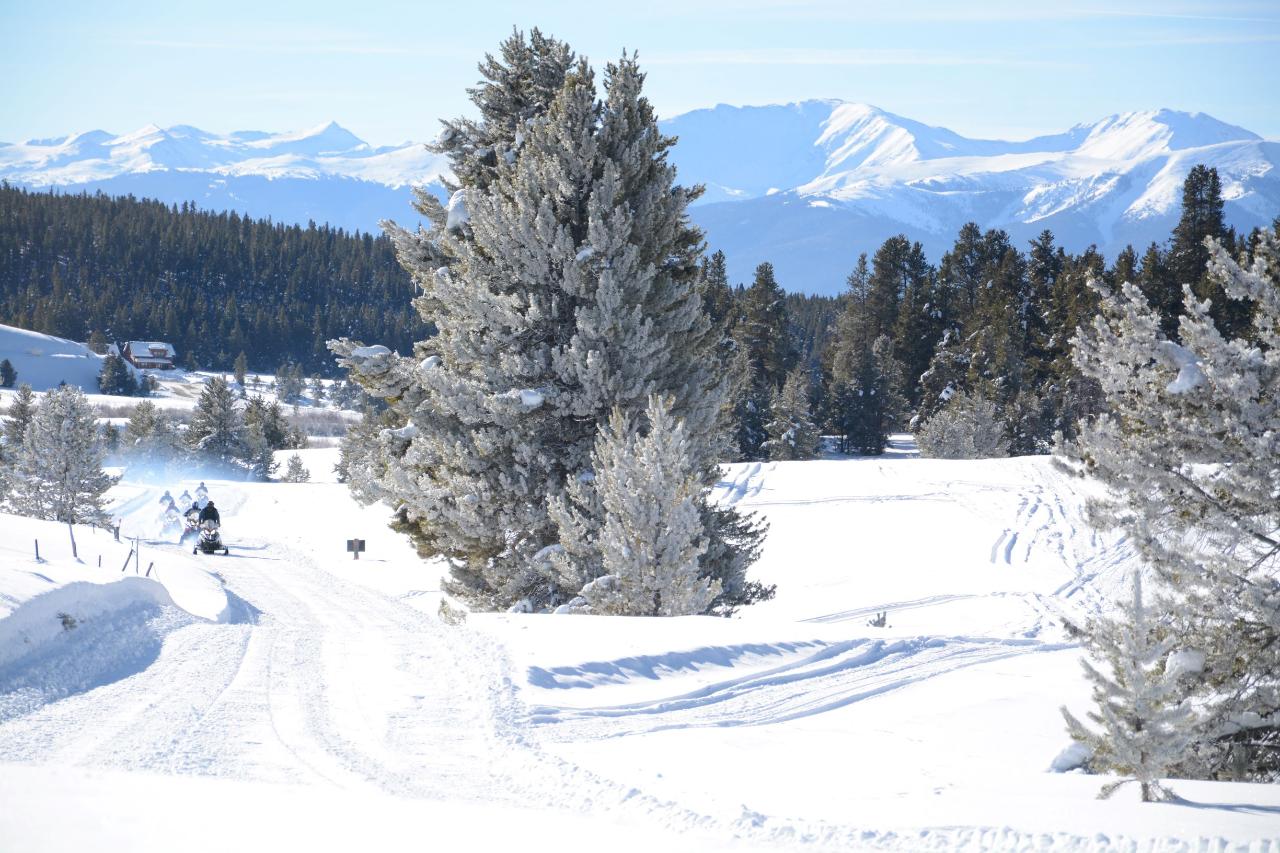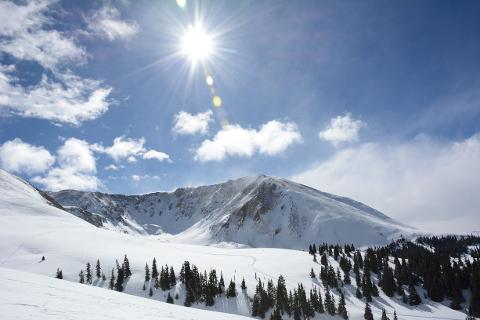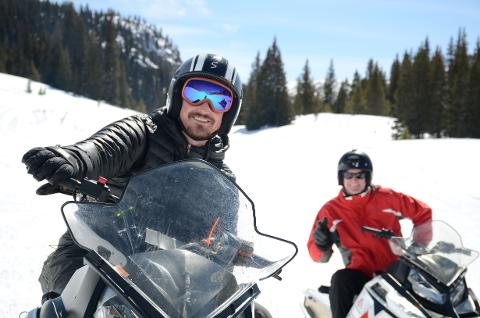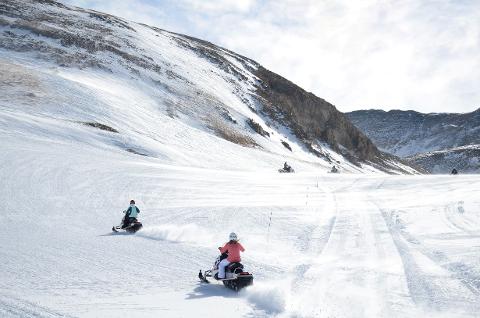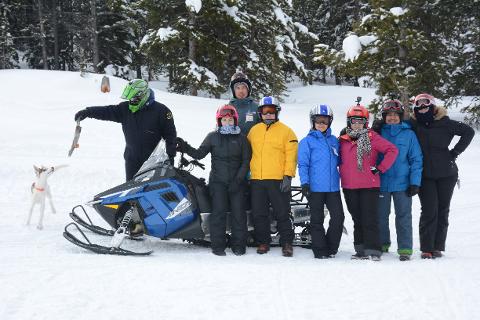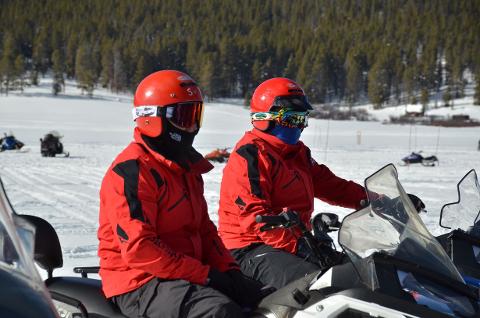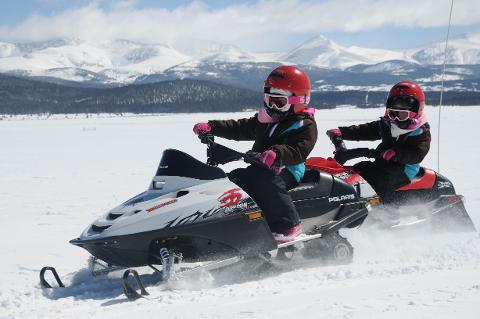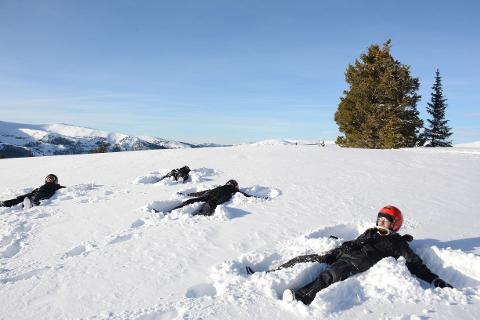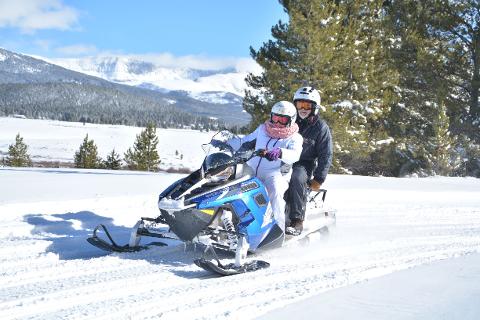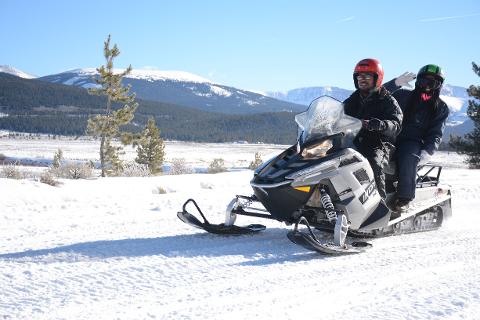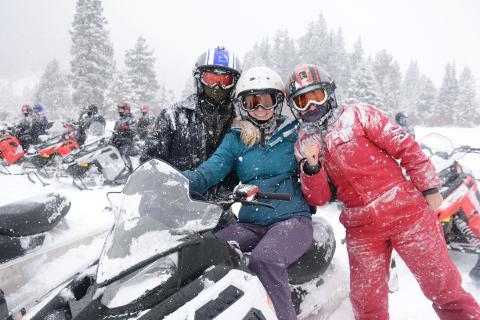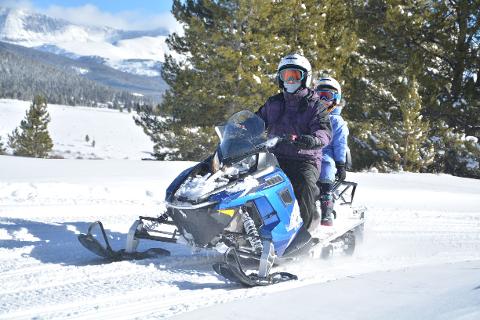 기간: 2 시 (대략)
위치: Leadville , CO
상품 코드: PJUSX7
Prospector Tour - Two Hour Guided - Check
in 30 minutes prior to your tour time at the Turquoise Lake Riding area at 1668 County Road 99, Leadville, Co.
80461.
This 2-Hour guided
tour features groomed trails and spectacular views of 14,000 feet mountains.
It's great for families with children, single riders looking for a scenic ride,
or couples who want to ride together on the same snowmobile. Groomed trails
make this ride good for all levels of experience. Parents will enjoy a brief
stop so children up to 70 pounds can take a turn driving a kiddie snowmobile in
a snowy meadow, while other guests enjoy free-time riding in a scenic practice
area.
WE DO NOT PROVIDE BOOTS, SUITS, GOGGLES, GLOVES, OR SCARF. WE DO PROVIDE SNOWMOBILE HELMETS. Helmets are mandatory. We do not use full face helmets so please bring ski goggles or sunglasses.
Wear warm winter clothing, (ski wear is appropriate), insulated waterproof boots, gloves, scarf
or neck gator, goggles or sunglasses for eye protection. Because of COVID concerns we are unable to lend or loan
clothing so guests arriving without appropriate gear cannot
participate.
Rate: ($180.00 single/$260.00 double)
$180.00 Per Driver
$80.00 per Passenger
Guides can not carry child passengers.
Tour Times:
9:00 a.m., 12:00 p.m., 3:00 p.m.
(Arrival times are 30 minutes prior to tour time so we can check folks
in with small groups prior to the Tour time.)
Restrictions and things to
consider:
WE DO NOT PROVIDE TRANSPORTATION
FROM ANY LOCATION.
Helmets are
provided. Ski helmets are not appropriate.
WE DO NOT PROVIDE SUITS, BOOTS OR GOGGLES.
Guests must arrive in warm and appropriate winter clothing including jackets, pants, gloves, scarves, goggles
or sunglasses. Please bring a scarf, facemasks or neck gator. Arrive properly dressed or you will be unable
to participate.
Children under
4 may not participate. Guides cannot carry passengers. Pregnant ladies cannot participate
A credit card
is required at check-in to be used in the rare event of damage. We accept all
major credit cards.
White Mountain has a 48-hour cancellation policy: A total refund can only be given if we are
notified 48 hours in advance of the tour date. However, always call the office, 970-668-5323 or 719-486-7354 if anyone is not coming. Often there are people calling at the last minute or showing up at Base Camp who are hoping to go out.
Refunds will not be given for people who do not show up
on the day of the tour unless we can book that snowmobile for another person. If 4 people are
booked and only three people come, we will not refund for the "no show
person". All reservations must be
booked and paid in advance.
*A standard liability waiver must be signed before participating in any
activity.
Does not
include customary guide gratuities.
Tour Times: 9:00
a.m., 12:00 p.m., 3:00 p.m.
Detailed driving directions:
Check in at the Turquoise Lake Riding area
at 1668 County Road 99, Leadville, Co. 80461.
Check in is 30 minutes to Tour time.

From Interstate
70, take Copper Mountain/Leadville Exit 195.
Continue South to Highway 24 West.
Turn right on Highway 24 and continue for 4 miles to County Road 99 also
known as Grand West Drive. Turn left and continue south a few minutes on 99 to the Public
Parking Lot. White Mountain personnel
will guide you to the check in area.