WHITE MOUNTAIN, TWO-HOUR PERFORMANCE SNOWMOBILE TOUR, Guide Gratuity is not included in the Tour Price. Checkin at 6492 Highway 91, Leadville, 80461. Arrive 30 minutes prior to tour time.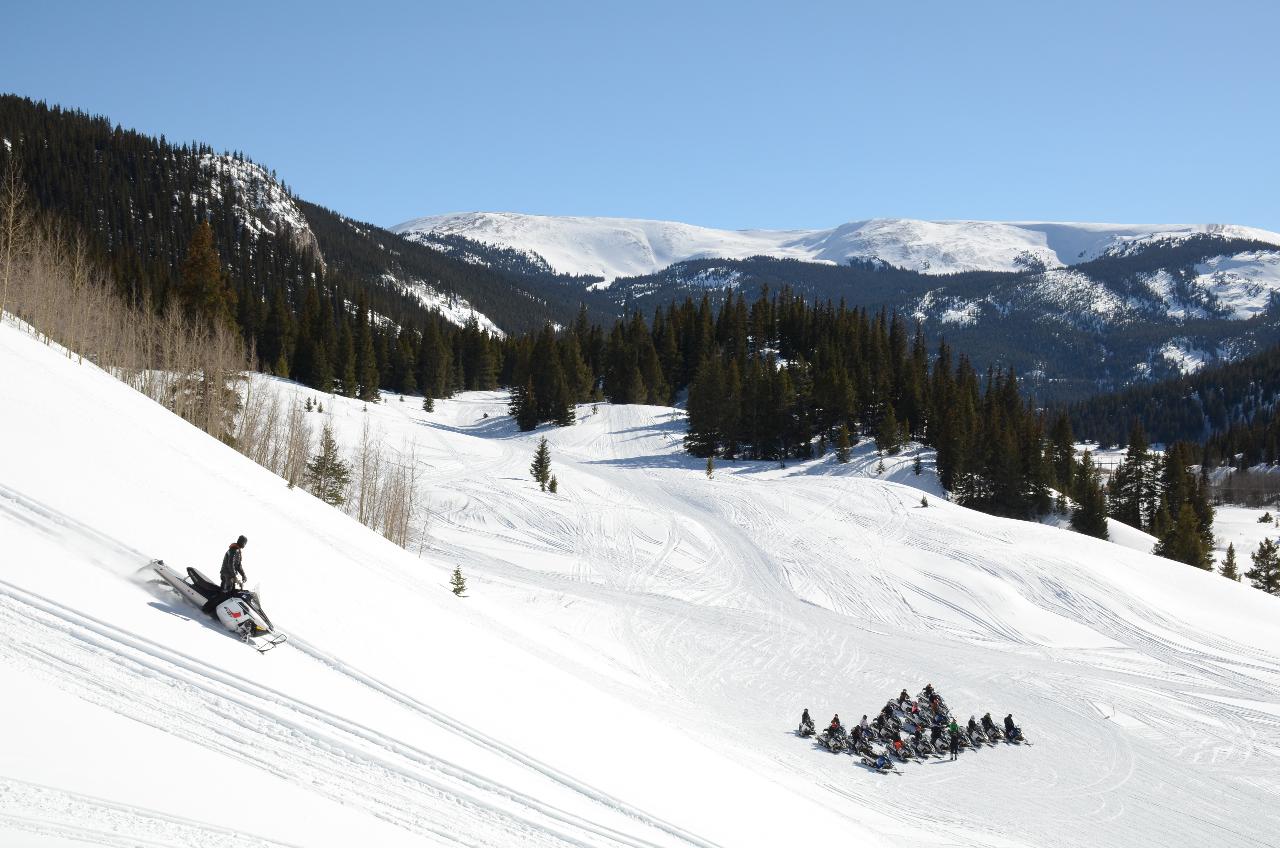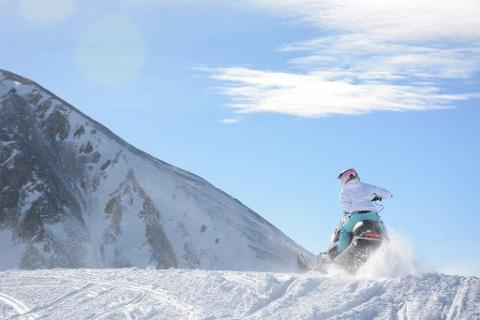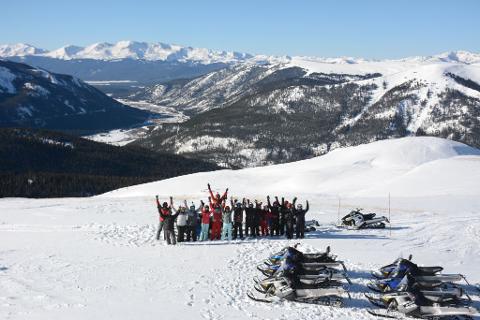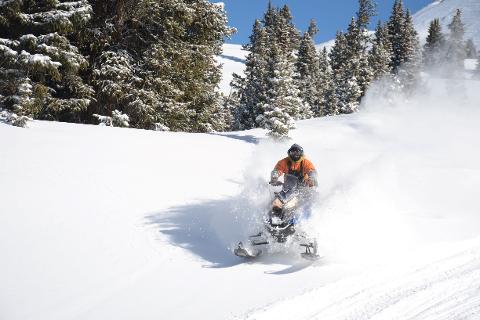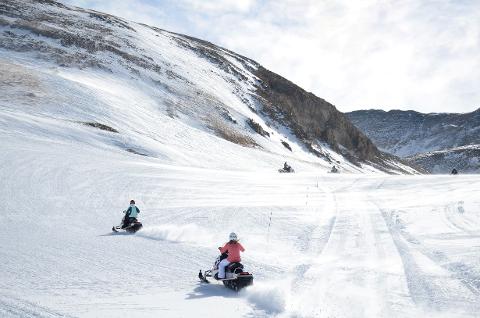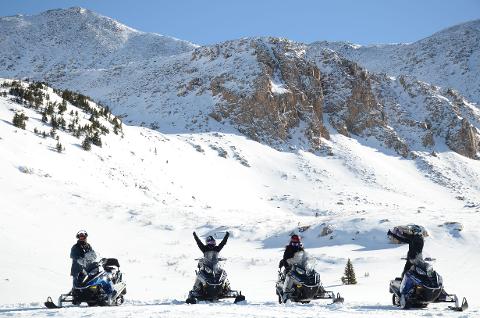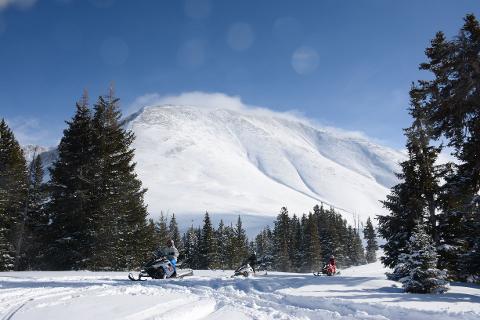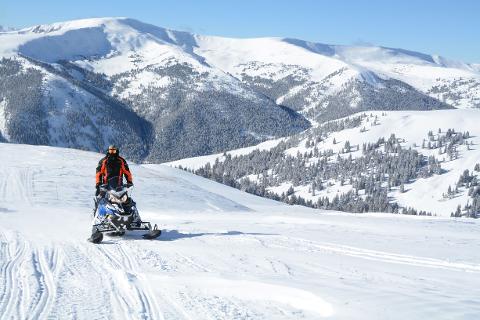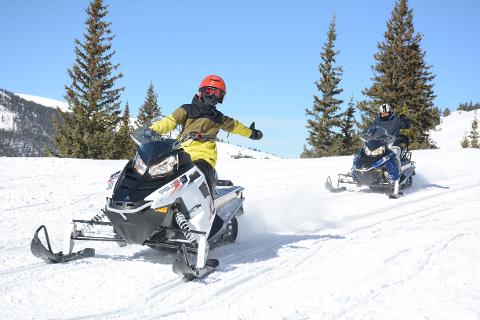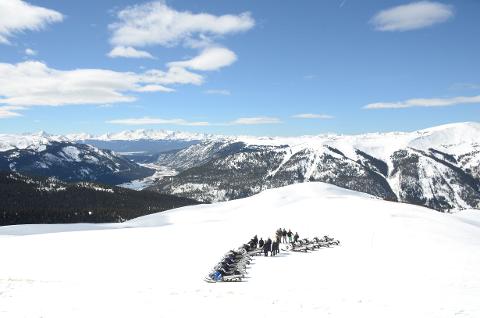 天數: 2 小時 (左右)
位置: Leadville , CO
产品编号: PBZTBT
You don't have to be an experienced snowmobiler to book this activity. Ride Top-of-the-Line Polaris snowmobiles on White Mountain's PRIVATE 2,500 acre paradise at altitudes from 10,000 to 12,800 feet.. This popular Guided two-hour tour is perfect for adventurous people looking for a thrilling fast moving ride. Riders will enjoy practice time in open meadows before riding up scenic trails through the Forest to play in snowy alpine meadows high on the Continental Divide. The Performance Tour is restricted to Single Riders Only. No passengers are allowed.
Guests must bring goggles or sunglasses. We do not lend goggles. BRING SUNGLASSES OR GOGGLES OR YOU WILL NOT BE ABLE TO PARTICIPATE.
Minimum age to drive a snowmobile is 15 with a Learners Permit or other driving experience. Proof of Age is required.

All guests must sign a standard liability waiver before touring. On the waiver you agree to accept responsibility if the snowmobile is damaged while you are riding. We require a credit card at check in to be used in the event of damage.
Wear warm winter clothing, ski apparel is Ok. All customers must wear apparel for frigid temperatures, wear long pants, jackets, gloves, goggles, insulated waterproof boots. Anyone not dressed appropriately will not be able to participate.
We provide helmets, ski helmets are not appropriate for snowmobiling.
TOUR TIMES ARE 9:00 A.M., NOON AND 3:00P.M. *Arrivals for all tours is 30 minutes prior to tour time.

*Pregnant women may not snowmobile.
Driving Directions: From Interstate 70, Depart at Exit 195, Copper Mountain/Leadville. Continue south on Highway 91 14 miles from the Interstate. Look for mile marker 7 on the left, slow down, see our blue signage on the right, the make a left hand turn into the driveway. You will see flags on the driveway and a 100' tall wooden tower in the parking lot. Meet your guides in the bright red two-story building.
_____________________________________________________________________________________________________________________________
Restrictions and things to
consider:
WE DO NOT PROVIDE TRANSPORTATION
FROM ANY LOCATION.
Helmets are
provided. Ski helmets are not appropriate.
WE DO NOT PROVIDE SUITS, BOOTS OR GOGGLES. Guests must arrive in warm and
appropriate winter clothing including jackets, pants, gloves, scarves, goggles
or sunglasses. Please bring a scarf, facemasks or neck gator. Arrive properly dressed or you will be unable
to participate.
Children under
4 may not participate. Guides cannot carry passengers. Pregnant ladies cannot participate
A credit card
is required at check-in to be used in the rare event of damage. We accept all
major credit cards.
White Mountain has a 48-hour cancellation policy: A total refund can only be given if
we are notified 48 hours in advance of the tour date. Refunds will
not be given for people who do not show up on the day of the tour. If 4 people are booked and only three people
come, we will not refund for the "no show person". Call the office when you learn someone with a reservation is not coming. Often people are waiting to hear about a last-minute cancellation so they can go out. All reservations must be booked and paid in
advance.
*A standard liability waiver must be signed before participating in any
activity.
Does not
include customary guide gratuities.
Tour Times:
9:00 a.m., 12:00 p.m., 3:00 p.m.
More Detailed driving directions:
White Mountain Base Camp is located at 6492 Highway 91, Leadville, Colorado
80461. From Interstate 70
take Exit 195, Copper Mountain/Leadville.
Continue south on Highway 91 for 14 miles to mile marker 7. Turn left into our driveway where the 100'
high tower stands. Flags fly from the
tower and on the entrance road. Check in
at the bright red building.