5-HOUR THRILL SEEKERS COMBO - PERFORMANCE SNOWMOBILING PLUS TOP OF THE ROCKIES ZIP LINING WITH LUNCH. Guide Gratuities are not included.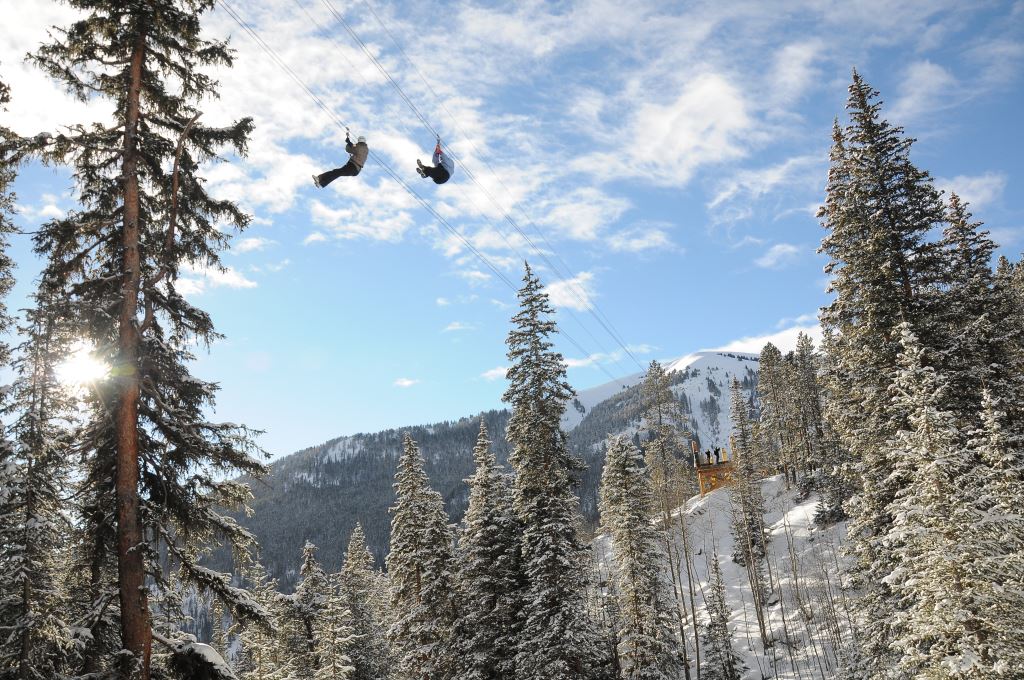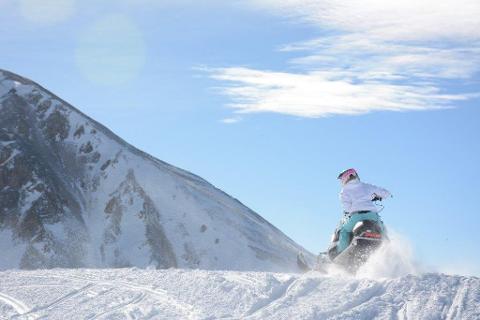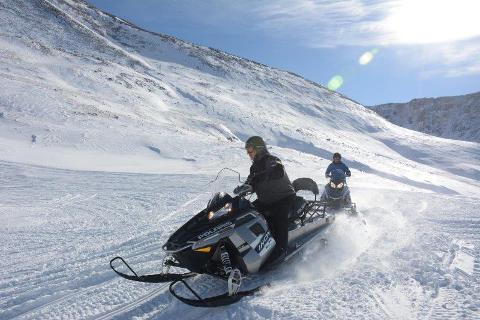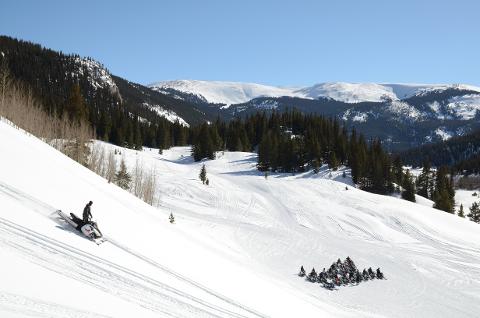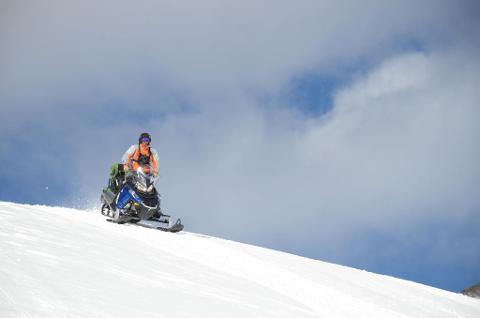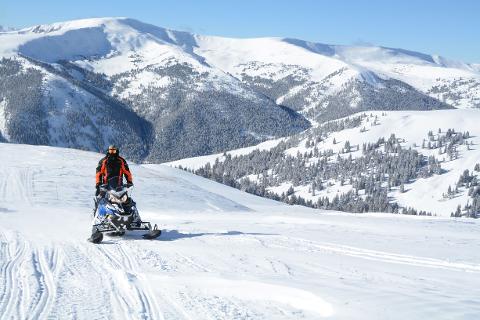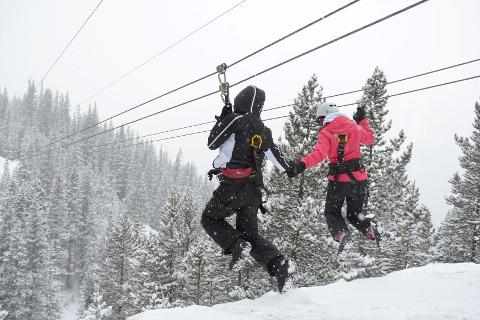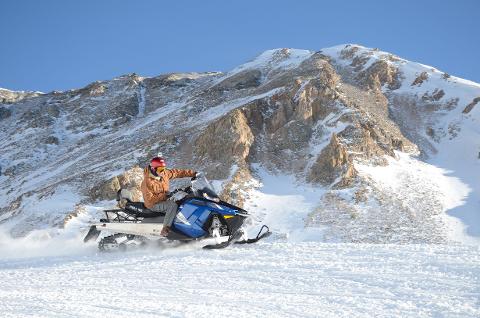 Durata: 5 Ore (aprox.)
Locatie: Leadville , CO
Cod produs: P1EUG6



BOOK THE 5-HOUR THRILL SEEKERS COMBO WITH A GUIDED 2-HR. PERFORMANCE SNOWMOBILING TOUR PLUS THE 2-HOUR TOP OF THE ROCKIES ZIP LINE TOUR. LUNCH IS INCLUDED. GUIDE GRATUITIES ARE NOT INCLUDED ON THIS TOUR. Details below:
Escape the crowded ski resorts of Breckenridge, Copper Mountain, Vail and Keystone and come to a place where mountains meet the sky in total peace and tranquility. See the Rocky Mountains from areas never before accessible to the public. Our spectacular 2,500 acre property rests in the shadow of the Great Continental Divide on the splendid slopes of Mt. Arkansas, an "almost" Fourteener at 13,795 feet. You may see wildlife and you will see mountains, streams and waterfalls, but you will not see a single hotel or condo, not even on the distant horizon. We are only 2 hours from metro Denver, 45 minutes from most ski areas and just 14 miles south of Copper Mountain from Exit 195 on Interstate 70.
Check in time for the Combo at 8:30 a.m.
Plan to be on time so you will be able to do your paperwork, add additional clothing if desired and get ready for a fantastic adventure. Tour Starts at 9:00 a.m.
ENJOY THIS RARE MIXTURE OF EXCITING INGREDIENTS FOR THE BEST TOUR IN THE AREA. Customary Gratuities for Zip Line and Snowmobile Guides are not included in the Tour Price.
THE FIRST INGREDIENT:
THE TOP OF THE ROCKIES 2-HOUR GUIDED WINTER ZIP LINE TOUR:

Meet your trained and certified zip line guides. These friendly guys and gals will be with you for the entire zip line course. They have been trained on the course and are keen to make sure you feel happy, safe and unafraid. Guests say our zip line guides are great with Fraidy Cats and you'll feel more confident once you have completed the Safety briefing and training zip line before starting the course. We use different snow cat vehicles to get guests up the steep scenic winding mountain trails from Base Camp at 10,000' to the first departure deck at 11,500'. The type of shuttle vehicle depends on the snow and trails conditions.

All departure decks are at ground level for easy access. They slope slightly downward so you can take a little stroll, a few steps, before gliding away. All zip lines have double overhead cables. You are hooked to both the upper and the lower cable with separate carabiners and on the harness with a double hook-up as
well. You will do SIX separate zip lining sections, each with entirely different elements of terrain, speed and distance off the ground, all with long cables up to 900 feet. Our automatic braking system eliminates
the need to self-brake.

FLY SIDE BY SIDE on Twin Zip Lines on 4 Sections of the Zip line, then enjoy one single zip line though a narrow area in the forest. Zip Line #6 is called the BIG NUGGET because of the historic mining history of the area. The Big Nugget is a Triple Zip Line with three cables leading to the landing on our 100' Sky Tower. These lines are the longest and fastest on the course. Return to earth on wide stairways and
rest on six spacious landings. Pose for photos surrounded by some of the tallest mountains in North America.
TOP OF THE ROCKIES IS INSPECTED ONCE A YEAR AND IS REGISTERED WITH THE STATE OF COLORADO.
ZIP LINE RESTRICTIONS ON THIS TOUR: Maximum weight is 260 pounds. You must be able to walk short distances on downhill trails between the zip line areas. You must be in good health and not under the influence of alcohol or drugs. Pregnant ladies cannot zip line.
All participants must sign a standard liability waiver before touring.
All participants must present a credit card in the event of damage.
WHAT IS PROVIDED FOR THE ZIP LINE PORTION OF YOUR TOUR: Helmets, Harness and all necessary equipment, One piece coveralls and insulated boots in most sizes (although personal ski apparel and boots are perfectly acceptable). Bring sunglasses or goggles for eye protection.
THE SECOND INGREDIENT:
WHITE MOUNTAIN TOURS GUIDED PERFORMANCE SNOWMOBILE TOUR:
Meet your experienced professional snowmobile guide. Tour groups are small, usually four to six snowmobiles. YOU DON'T HAVE TO BE AN EXPERIENCED SNOWMOBILER TO BOOK THIS TOUR. It is
perfect for adventurous people looking for a thrilling fast moving ride. After a safety briefing, enjoy our unguided practice area before you start the tour. Guides will watch and evaluate your riding abilities before
dividing into small groups. Ride steep rugged trails up to the top of the mountains then enjoy riding in snowy alpine meadows at the "top of the world" at altitudes from 10,000 to 12,500 feet.
SNOWMOBILE TOUR RESTRICTIONS:
The Performance Tour is restricted to single riders, no passengers are allowed. Riders cannot be under the influence of drugs or alcohol. Pregnant Ladies Cannot Ride. All participants must sign a standard liability waiver before touring. All participants must provide a credit card to use in the event of damage.
WHAT IS PROVIDED FOR THE SNOWMOBILE PORTION OF YOUR COMBO: Helmets (Ski Helmets are not acceptable). Complimentary Suits and Boots are available in most sizes. Bring Gloves, Goggles or sunglasses.
THE THIRD INGREDIENT:
A hearty box lunch is provided made by City on a Hill Restaurant in Leadville.

Alternate choices are Veggie and Gluten Free. Bottled Water

Hot chocolate and other hot beverages are complimentary.
ARRIVAL TIME FOR THE COMBO IS 8:30 a.m.
CANCELLATION POLICY IS 48 HOURS (The number of
participants must be firm 48 hours prior to the tour)
Gratuities for Snowmobile and Zip Line Guides are not included and at the discretion of guests.
AN INDEPENDENT PHOTO SERVICE IS ON SITE TO PROVIDE
PHOTOS AND VIDEOS. PURCHASE IS AT THE DISCRETION OF THE CUSTOMER.
EXPERIENCE THE TRUE COLORADO BACK COUNTRY WITH
WHITE MOUNTAIN TOURS & TOP OF THE ROCKIES ZIP LINE, EXCELLENCE SINCE 1991,
LOCALLY OWNED AND OPERATED.
970-668-5323, 800-247-7238